empowering
businesses
with turnkey
after-sales
solutions
MAKING
THE JOURNEY
COMPLETE
MAKING THE JOURNEY COMPLETE
With the onset of globalization and the emergence of globally renowned brands, TVS Electronics entered the quality-intensive servicing segment and quickly became a reputed and sought-after name in the after-sales segment. In due course, we transcended the segment to develop both forward and backward integration capabilities.
Today, we traverse an entire spectrum that begins with Contract Manufacturing Services for select components to E-waste management and E-auctions — effectively overseeing the completion of the life cycle of the product. Our inventory, trained professionals and infrastructure ensures that the quality of services in manufacturing/procuring/replacing spares meets the standards and scrutiny of the OEMs. Warranty Management is also carried out and the entire after-sales operations can be safely entrusted to us.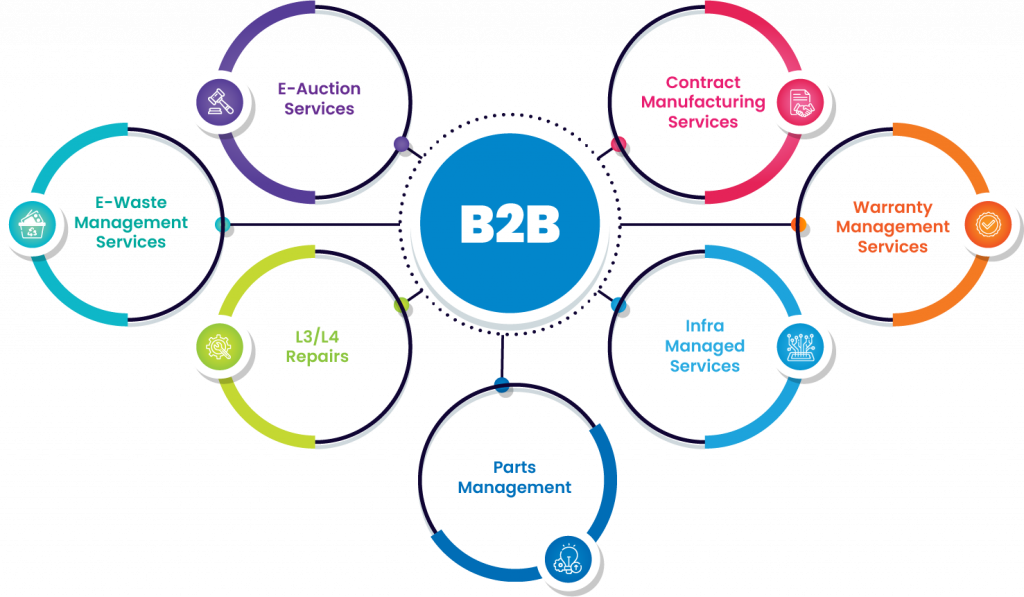 CONTRACT
MANUFACTURING
SERVICES
Warranty
Management SERVICeS
The constantly growing need for more electronic gadgets and consumer goods makes it imperative that a robust mechanism is necessary for upkeep.
Evolution. It defines our existence as much as it does your business. And to keep your business powered up and running, is indeed a challenge in todays networked world. Which is where IMS from TVSE can help.
Scalability. This is the biggest positive that TVS Electronics brings to the table when it comes to carrying out repair functions – especially of the L3/L4 varieties
Repair Management Service
TVS Electronics, possesses expertise in handling both small component repair and replacement including parts like capacitor, diode, inductor etc. as well as replace defective Integrated Circuits (ICs).
E-WASTE
MANAGEMENT SERVICES
Electronic waste, or e-waste, is a term for electronic products that have become unwanted, non-working or obsolete, and have essentially reached the end of their useful life.
Procurement and disposal of industrial assets has always been an area of concern for businesses, small and Big. The website operates through a Click & Mortar model, with an offline business unit complementing the website.