The world as we see it is evolving, with new opportunities and fresh challenges branching off at every turn. We look forward to each day, with an eagerness to stay relevant and to deliver value. And, we have met each challenge with powerful ideas – from our early days to the present where we offer a vast number of solutions to the electronics industry.
This mindset has helped us anticipate and adapt to new developments. As our customers navigate the shape-shifting world of commerce, we stand by them, ever ready to transform and offer up-to-date support.
We call this Infinite Evolution.
In addition to our legacy products, where we continue to be market leaders, we have also added a range of services covering the entire spectrum of after-sales service and e-waste management.

With our century-old legacy of quality and trust and over two decades of expertise in developing cutting edge technology products and services – we are poised to deliver need-of-the-hour solutions that span across geographies and categories.



transaction automation solutions
Solutions bundled with cutting edge products


repair engineering
solutions


Gadget and Appliance Protection Plans


Installation and Demo
Solutions


parts management
solutions
Solutions covering the
after-sales service cycle




Solutions empowering businesses on E-waste management
Branch Offices - Pan India
Authorized
Service Partners
- Pan India
Our scale of operations is as extensive as it is deep. We have created a solution-oriented infrastructure that benefits both our OEM partners and customers. Our state-of-the-art facilities with stringent process control ensure compliance and quality deliverables.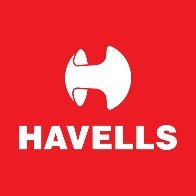 TVS Electronics is one of India's leading home grown electronic products and warranty solutions company. We have been in the business of providing definitive products and solutions to a myriad segment of the customer for over 3 decades now.
At TVS Electronics, in addition to our legacy products, where we continue to be market


leaders, we have also added a range of services covering the entire spectrum of product life-cycle management. We act as a one-stop shop and customer-centric solutions company, offering a diversified portfolio segmented into two categories – products and solutions, and customer support services. we offer cover the entire product life-cycle space after sales.


TVS-E offers a diverse range of one-stop POS solutions, IT peripherals, and surveillance solutions. TVSe products are widely used across key industry segments including Retail (Restaurants, Groceries, Super Markets), Banks, Supply Chain & Logistics to name a few.


TVS-E offers are wide-range of plug 'n play warranty solutions that cover the entire spectrum of after-sales cycle. These include installation and demo, onsite and walk-in repair services. To support electronic OEMs and manufacturers help reduce their DOAs and Customer returns we offer Repair Management Solutions through a state-of-the-art Repair Factory with the ability to handle volumes of deep repair and refurbishments across Consumer Electronics, Laptops and Smart phones.


TVS-E also offers a time definite Parts & Logistics solutions to source and supply genuine electronic spares. And an E-Auction solution that serves as a legitimate online platform to procure and dispose of IT, Infra, Office Infra, Industrial scrap and Metal scraps etc.
320+ walk-in centers, 47 collection points, 6 offices, 25 warehouses, and 50,000+ feet on the street- these numbers are indicators of our grassroots-level reach to customers across the nation.


The TVS Electronics network covers the entire nation and delivers them with quality products and services. We are also proud employers of a huge workforce across the nation and will continue pouring more efforts to support of building a self-reliant nation.