Evolution. It defines our existence as much as it does your business. And to keep your business powered up and running, is indeed a challenge in todays networked world. Which is where IMS from TVSE can help.
TVSE's Infrastructure Management Services is not merely the back-end for your IT infrastructure. It is the very backbone on which several systems are able to seamlessly coordinate, while ensuring that every function performs smoothly at every level.
An SLA-driven engagement backed by ITIL compliant processes, ensures that your systems are constantly monitored, with minimal downtime, and real-time problem resolutions.
With TVSE IMS you can leave your IT Infrastructure to us and focus on the more critical things:
Your business, for instance.




Command Centre Management
Server & Database Management
Back-up and Restore
Disaster Recovery Management
Physical & Logical Security Management
Middleware Management
Platform Support
Regular Software & Patch Updates
SLA & Uptime Management
Vendor/ OEM Coordination
& Reporting
Process Compliance &
Periodic Reviews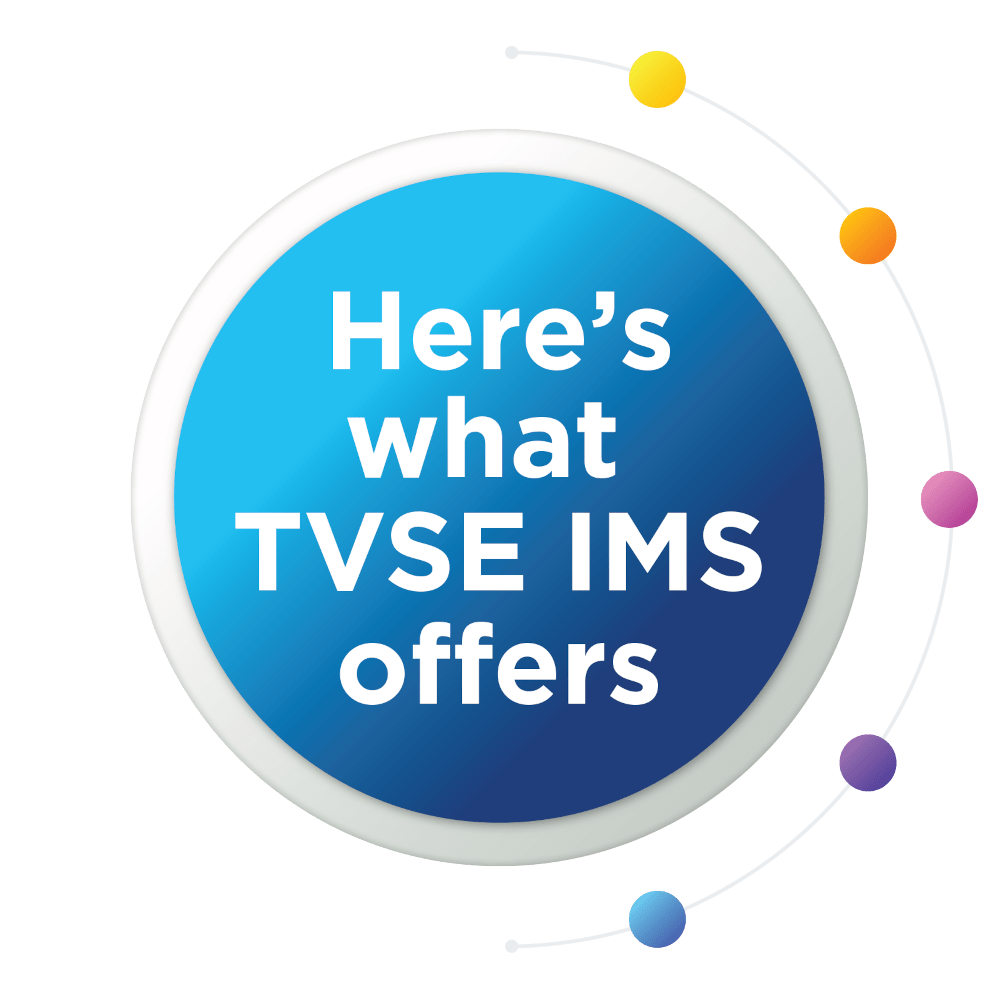 Monitoring & Resolution of Known Problems
User Access & Permission Management
Asset Tracking & Management
Software Installations & License Management
Periodic Execution of Scheduled Tasks Like
Patch Updates, Disk Cleanup etc.
Controls & Standardization of
Settings across all Users
Integration with Customer Applications or Tools


Maintain Switch, WAN & LAN Device
Configurations & Backups
Provide Support for WAN, Switches, Routers,
Access Points & Firewalls
Maintain Up-to-date Network Diagram
Port Configurations
Policy Configurations on Network Devices
such as Access Points, VLANs etc.
Fix Reported Hardware and Software
Problems within Committed SLA
IOS/OS Upgrades and Fixes
Routing Configurations Both Static as
well as Dynamic
Bandwidth Performance Monitoring
and Optimization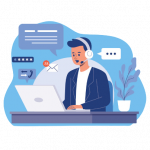 End-to-end SLA Management 
 Coordination with OEM, Vendor & All Stake Holders 
 Monitoring & Proactive Resolution
 Priority-based Resolutions 
 Resolution in 4-6 Hours 
 Support Success Rate Around 95% to 98%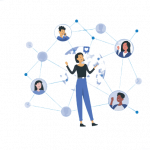 End-to-end SLA Management 
Vendor / OEM Coordination 
Monitoring and Proactive Resolution 
Productivity Improvement YOY at Reduced Cost 
Priority-based Resolutions 
Resolution in 4 to 8 hours 
Success Rate around 95% to 98%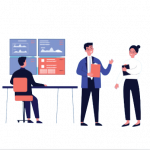 Rebadging of Engineers 
Complete IT Outsourcing 
SLA-based Services for Warranty, AMC, Break-fix, Helpdesk, Spares etc.
L3 Support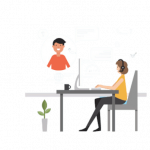 SLA-based Services 
Rerouting of Unresolved Problems to Appropriate Team 
L3 Support Expectations