ROBUST, RELIABLE, AND CUTTING EDGE BILLING SUPPORT.
Give your business a 'touch' of brilliance! Our advanced yet, robust touch screen monitors ensure super quick billing operations while being absolutely easy to use.



MULTI-TASKING
PINNACLE PERFORMANCE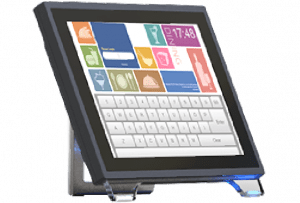 Offering high performance and readability, this Touch POS system is ideal for usage when long hours of intensive billing are common.

Compact, durable, and rugged

Quiet and improved performance

Robust, stylish, and ideal for intensive usage
TP 415C is a high performance, reliable and durable industrial grade Touch POS system to multitask and is ideal for long hours of intensive billing environments.

Compact, durable, and rugged

Robust, stylish, and ideal for intensive billing

Easy to install and easily removable display