We live in competitive times where time and cost-efficiency are the keys to success. While businesses are leveraging technological tools to boost the productivity and efficiency of their operations, advancement in technology is creating the desired edge for many organizations. One technological tool that has become integral in boosting operational efficiency in businesses like retailers, logistics, cinemas, parking lots, etc. is Mobile Label and Receipt Printing. The ability to print real-time information on demand in the aisle saves time, effort, and money, giving you a competitive edge.  
Do you need a mobile printer? 
Mobile printing is about sending a print job using a mobile device. But, why do you need a mobile printer? Think about it. Traditionally, printers were connected physically to devices. Hence, employees were required to activate the print cycle from the connected device alone. While this was replaced by wireless connectivity from multiple devices, the age-old 'bulky printer' made portability impossible. With doorstep services and an on-the-go lifestyle, there was a need for a printing device that could make processes faster and more efficient.  
Wireless printers, mainly handheld mobile printers, can assist reduce overall printing costs, increase employee productivity, raise return on investment (ROI), and improve customer happiness. These printers have been a boon to various businesses and have helped make the management of shipping orders and warehouse inventory more efficient. 
Who can benefit from mobile printers? 
Mobile printers are an integral part of the following businesses: 
Retail: In-store operations, checkout, labeling, spot estimation, and billing.

 

Healthcare: Specimen collection at labs and pharmacy billing.

 

Hospitality: Labeling food and beverages, mobile invoice printing for coffee shops, food trucks, pop-up events, cloud kitchens, restaurants, and bars.

 

Manufacturing: Field Operations for providing proof of pickup and delivery.

 

eCommerce: Proof of delivery.

 

Logistics: Proof of pickup and delivery.

 

Ticketing: Public transportation, theatres, parking lots, meter reading and e-citation.

 

Government: Administration and e-voting.

 
Benefits of mobile printers 
Here are some benefits of mobile printers across industries and processes: 
1. Convenient handling 
Mobile printers are designed to be lightweight and have a compact form factor, making them a convenient way of printing receipts anywhere. The battery-powered printer is helpful for prolonged operations in any industry. With Bluetooth connectivity, these printers can be easily connected to a particular device such as a mobile phone, POS, or computer. 
One of the key benefits of this technology is Field Network Automation. It improves the productivity of your operations team and feet-on-street personnel by offering a quick way to transact and print invoices. Printing labels on a mobile printer ensures efficiency in inventory management with a reduced risk of error.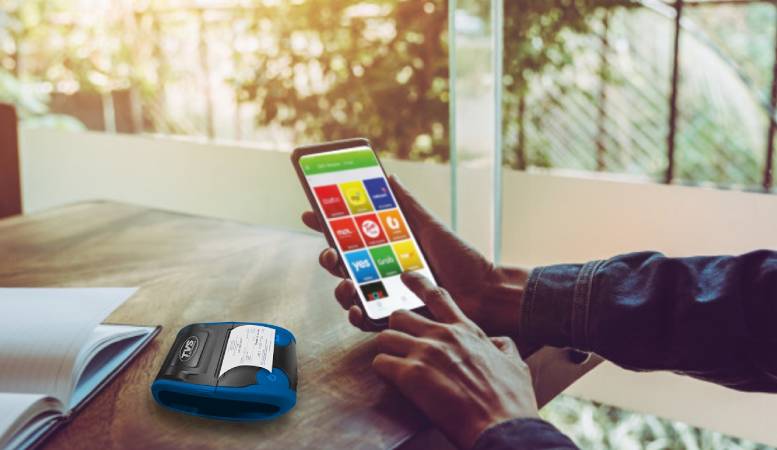 It also enables your sales team to convert more leads. For example, if a customer is looking for details on a specific product or service, or purchase plan, then the team can print it on the spot and help in quick decision-making or improve customer retention.  
Hospitality businesses can benefit by offering instantly printed invoices and enable easy payment to boost customer satisfaction. During events, conventions, and exhibitions, mobile printers help in easy invoicing without taking much space.  
2. Faster packaging and shipping process 
Transport & Logistics businesses can benefit from mobile printers to print labels and track shipments. Having mobile printers helps the operations team to print labels on the spot right before shipping them to the customers. These barcodes are easily scanned at the distribution center to confirm a proper storage bin placement. The chances of choosing the wrong item are greatly reduced when they are scanned and placed in the proper position.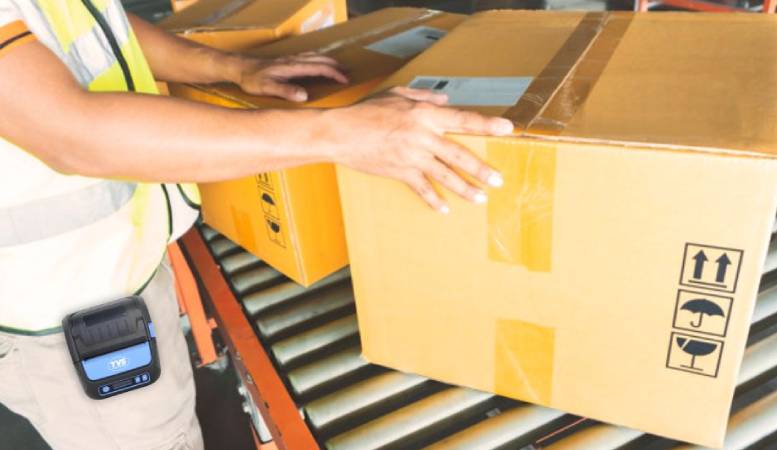 For products that need to be assembled after delivery, mobile printing ensures that all the relevant parts are labeled correctly. It greatly reduces the error of wrong delivery or missing consignment and increases customer satisfaction. When it comes to warehouses, the printers are used to print labels that are in sync with the ERP system.  
3. Error-reduction 
Mobile printers reduce the chances of error across industries:  
They can print accurate right labels for pharmaceutical companies and labs. While collecting samples from critical patients, you can print labels identified by barcode scanners and send them wirelessly to your main system for identification.

 

Mobile printers can be assembled into a parking system to help car owners print parking receipts and pay on exit. This reduces the chances of dispute in parking lot meters and e-citations based on human error.

 

In government offices, mobile printers can ensure that invoices, queue management, and report labeling are accurately printed.

 

Mobile printers can be highly useful during e-voting where you can generate a token number and receipt at the gate.

 

Public transportation businesses benefit from the portability of mobile printers. They can generate tickets with complete details of the journey like the cost, date, time, boarding & alighting points, etc.

 
4. Cost-effective solution 
Cost-efficiency is a crucial benefit of mobile printing. The accuracy of the printed documents and low maintenance costs help reduce the overall printing costs for the organization. Most businesses get a positive return on investment over a short period.  
Mobile printers are time-efficient too. They simplify the process of cross-docking and ensure timely deliveries to customers. You can opt for a printer like TVS MLP 360 with its low maintenance features for further cost-saving.  
5. Enhance the shopping experience 
A mobile point-of-sale (POS) system and a printer can shorten queue lengths and improve customer satisfaction. This can help stores and malls, especially during busy periods like holidays and special sales. Similarly, movie theatres and events can print tickets on the spot with mobile payment options to reduce queues and manage larger crowds easily.  
Mobile printers can play an important role in enhancing the shopping experience. Wireless kiosks present at most stores allow customers to connect messages received outside of the business to their in-store experience. These kiosk solutions can be integrated with online couponing sites that send promotional offers via SMS or directly to smartphones, bringing in new customers that the kiosk can validate on the spot.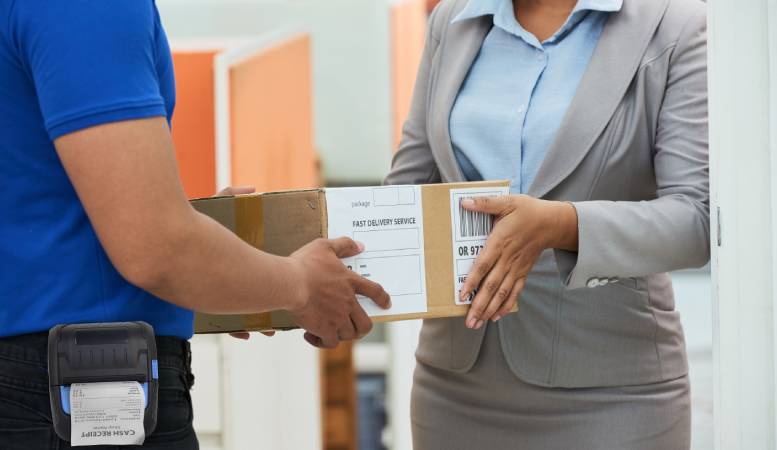 How to choose a mobile printer? 
When you are looking to purchase a mobile printer for your business, ensure that it has:  
Easy connectivity via Bluetooth or USB

 

Convenient form factor

 

Easy paper loading mechanism

 

Rechargeable battery

 

High-resolution display

 
Considering these key points, we recommend the following printers by TVS:  
1. MP 280 Lite: This portable printer is perfect for ticketing, retail, spot invoicing, hospitality, etc.

 

2. MLP 360: Its OLED display helps easy print management, while its compact form factor makes it handy. It is perfect for field services, home sample collection of specimens, hospitality, etc.

 
Write to us at sales-support@tvs-e.in or you may visit www.tvs-e.in/product-enquiry/