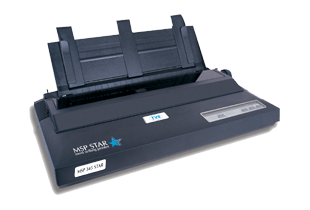 MSP 455 XL Classic is a 24-Wire DMP with built-in Indian language fonts for printing letter-quality office documents in local languages.


Made in India with a long life of 200 Million characters, the 24-wire print head provides for superior print and copy capability.


Lower total cost of ownership by using patented Ink bank ribbon, resulting in a 40 million character life.


Self-lubricating silicon bushes ensure smooth and maintenance-free carriage movement


Easy-to-operate front panel with four sturdy buttons


Pan-India best-in-class service support availability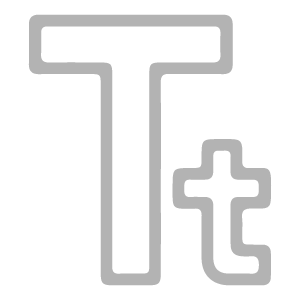 BUILT-IN DEVNAGIRI
FONT AND OPTIONAL
REGIONAL LANGUAGE FONTS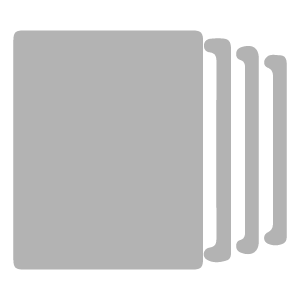 CODE CAPABILITY
UPTO 1 – 3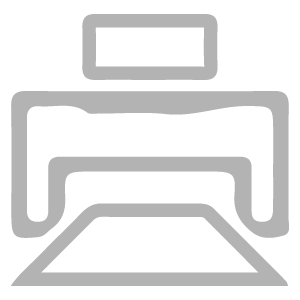 PRINT HEAD LIFE : 200 MILLION CHARACTERS @ 33% PRINT DENSITY IN 25% DUTY CYCLE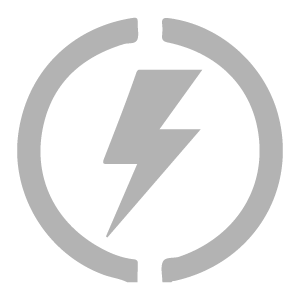 10,000 POWER-ON
HOURS – HIGHER RELIABILTIY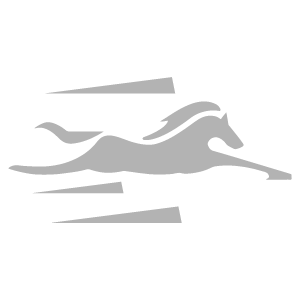 FASTER PRINTING
SPEED – 400 CPS
Roman, Sans Serif, Courier, Prestige, Script, ScriptC, Orator, OCRB, OratorS
Roman, Sans Serif 8 to 40 points
Downloadable Language fonts
Tamil, Telugu, Kannada, Malayalam, Gujarati, Assamese, Bengali, Oriya & Gurmukhi
Continuous Tractor feed standard
Tractor feed 0.3 mm
Friction feed 0.3 mm
Patented TVS ribbon cassette with user replaceable ink bank
40 Million characters with 3 additional ink banks
Reliability MTBF Power on Hours
Epson ESC P/2, IBM Pro printer XL 24E
Centronics IEEEP1284A Parallel, USB
Windows 9X, NT 4.0, ME, 2000, 2003, XP, VISTA, Windows 7, Linux
CDROM, Quick Reference Manual, Insertion Plate, Convertible Push/Pull Tractor, TVS Ribbon Cassette, Parallel Interface Cable, Power Cord, Serial Interface Cable
Invoicing and Delivery Challans Receipts Vouchers, Gate Pass Materials, and Stores Request Order Processing, Shipping Documents Continuous Printing Review Reports Daily, Weekly and Monthly Transaction Reports Stocks, Sales and Purchase Cash and Ledgers Day books Spread Sheet Printing