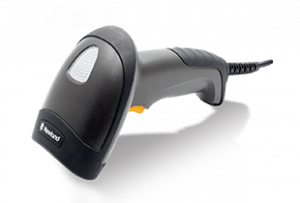 NLS HR32 scanner holds the capability of coherent scanning of small and high density 1D as well a 2D barcodes.  The sturdy exterior design makes it ideal for retail chains, Logistics, Express delivery services, Warehouse management and so on.


CMOS imager with megapixel camera


25% print contract and 3 mil resolution


Extensive data capture ability


Durable exterior with IP 42 sealing and 1.5m drop resistance




SCANS 1D / 2D BARCODES & QR CODE


PDF417, QR Code, Data Matrix, Aztec, Maxic ode, etc.
USPS Postnet, Royal Mail, KIX Post, Australian Postal, etc.
EAN13, EAN8, UPCA, UPCE, ISSN, ISBN, Codabar, Code128,
Code93, ITF6, ITF14, Interleaved 2 of 5, Industrial 2 of 5,
Standard 2 of 5, Matrix 2 of 5, GS1 Databar, Code 39, Code 11,
MSIPlessey, Plessey, etc
EAN 1313mil : 45mm to 510mm
Code 395mil : 75mm to 220mm
PDF417 6.7mil : 70mm to 215mm
Data Matrix 10mil : 50mm to 220mm
QR Code 15mil : 20mm to 330mm
Scan AnglePitch:±55°, Roll:360°, Skew:±55°
Horizontal 39°,Vertical 24°
Operating:238.2mAtypical, 260.5mAmax.
Standby : 71.3mA
±8 KV directdischarge ±15KV air discharge
FCC Part15 ClassB, CE EMC ClassB
DC5V power adapter to power the HR3280with RS232 cable.