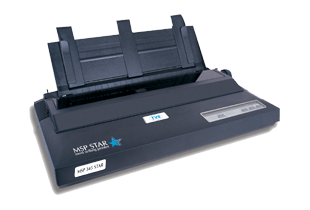 MSP 345 Star is a 24-Wire DMP for printing letter-quality office documents such as invoices and reports. It comes with built-in Barcode Fonts and is meant for quick and continuous printing applications.


Made in India with a long life of 200 Million characters, the 24-wire print head provides for superior print and copy capability.


Lower total cost of ownership by using patented Ink bank ribbon, resulting in a 40 million character life.


Self-lubricating silicon bushes ensure smooth and maintenance-free carriage movement


Easy-to-operate front panel with four sturdy buttons


Pan-India best-in-class service support availability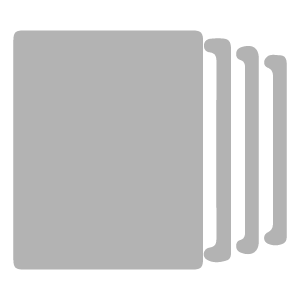 CODE CAPABILITY
UPTO 1 – 4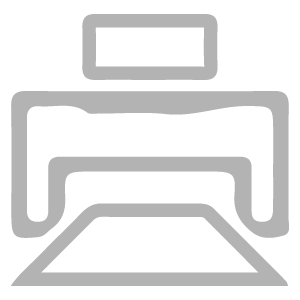 PRINT HEAD LIFE : 200 MILLION CHARACTERS @ 33% PRINT DENSITY IN 25% DUTY CYCLE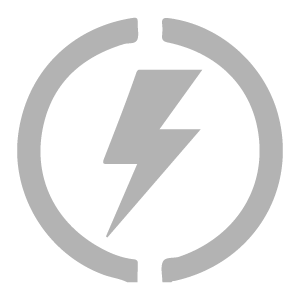 6,000 POWER-ON
HOURS – HIGHER RELIABILTIY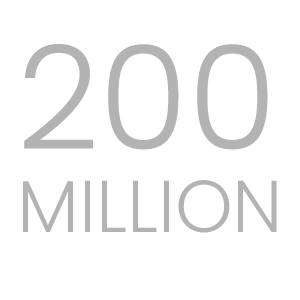 LONG-LASTING 10 MILLION CHARACTERS INK BANK RIBBON FOR LOW RUNNING COSTS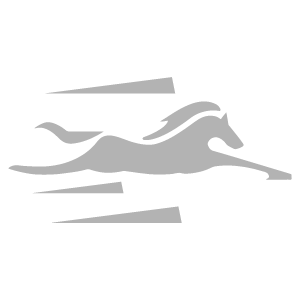 FASTER PRINTING
SPEED – 400 CPS
Bi directional Logic seeking
Standard 10, 12, 15, 17 and 20 cpi
Roman, Sans Serif, Courier, Prestige, Script, ScriptC, Orator, OCRB, OratorS
Roman, Sans Serif 8 to 40 points
ContinuousTractor feed standard
Tractor feed 0.3 mm
Friction feed 0.3 mm
Patented TVS ribbon cassette with user replaceable ink bank
40 Million characters with 3 additional inkbanks
Reliability MTBF Power on Hours
55 dBA in ISO 7779 Sonic Pattern
ESC/P2, IBM Proprinter XL 24E
Centronics IEEEP1284A Parallel, USB
Windows 9X, NT 4.0, ME, 2000, 2003, XP, VISTA, Windows 7, Linux
Reports Proposals Letters & Correspondence Statements Journals Documents
1 kg = 2.2lbs, 1 inch = 2.54 cms
*Max. possible copy capability **@ Draft 10 cpi #@ 33% print density and 25% duty cycle Excluding print head @ 33% print density and 25% duty cycle #. in lieu of USB