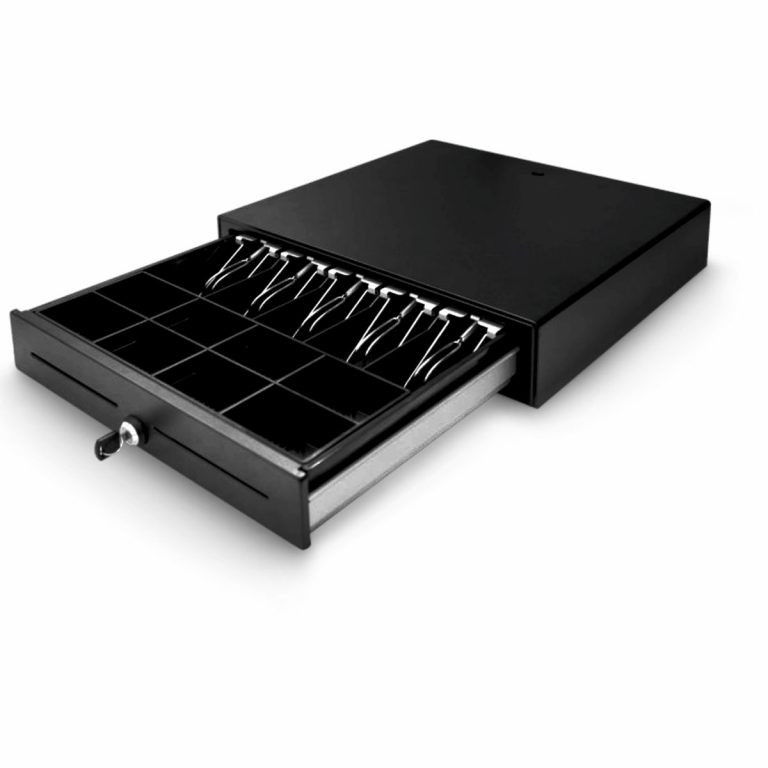 CHAMP CD 58410G is a multifunctional, reliable, secure Cash Drawer with 5 cash and 8 coin trays. It is designed and built with robust stainless steel construction. The steel guides and wear-resistant plastic rollers provide a smooth, wobble-free glide. The three-position lock with an open drawer sensor provides maximum cash protection.


Trays: 5 Notes & 8 Coin trays


Metal Body with Key Lock Option 


Interface: CDK Port, 24 Volt 


Durability: 1,000,000 operations


Casting: Stainless steel construction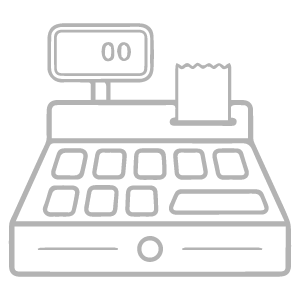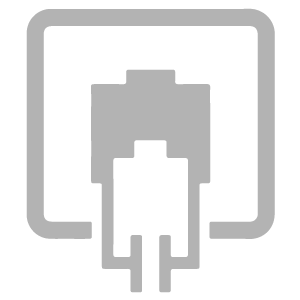 INTEGRATED WITH
RJ12 CONNECTOR
16.1″W x 16.3″D x 3.9″H (inch, without Feet)
410 W x 415 D x 100 H (mm, without Feet)
Metal cash drawer with heavy-duty ball bearing roller
Steel construction with painted front or stainless steel front (option).
Usually the price is for the painted front. If a stainless steel front, the price should be 3.5USD plused.
Metal bill clips
Adjustable dividers for up to 5 compartments (with 5 metal clips)
Removable tray from the money case
Solo–row tray adjustable dividers for 5 compartments
Double-row tray with adjustable dividers for 8 up comartments
Front access slot for check, credit card receipt or any paper
Lockable Lid for the cash receiver to change tray (option)
Open by driver signal to the solenoid (option)
12V, 24V for RJ11 / RJ12 Receipt Printer Interface
9-Pin RS-232 Interface (option)
USB Interface (option)
Ivory , Black or Customization
465 W x 460 D x 150 H (mm)
18.3″W x 18.1″D x  5.9″H (inch)