A profitable business prides itself on the smooth and swift transaction of its quality product and rich customer service. The Point-Of-Sale (POS) system binds these two fundamentals by enabling businesses to do faster transactions and handle transaction volumes conveniently.  
The absence of a POS system in a retail store can be felt by the customers which only complicates the workflow of the employees. Businesses are not able to reach their peak as they are engaged in solving operational problems regarding time management and eradicating human errors. The installation of the POS systems makes daily operations feasible – boosting the morale of the employees to achieve their target. The businesses are either unaware of the potential of the POS machine or are confused about which one is the best for them. This is your guide to get the best POS systems for your store and make your business seamless. 
WHAT IS A POINT OF SALE (POS) SYSTEM? 
It's a suite of technology that makes the customer experience smooth and helps the business grow efficiently. POS systems make the last mile of sale – billing very convenient for the business and the customer. This framework allows the customers to make payments and help the business to keep a track of the sales.  
Installing the right POS System Solutions will help your business grow by  
S

treamlining multiple operations using a central system

 

Swiftness in large volume transactions with zero error

Increasing employees' productivity

 

Reducing administrative costs

 

Providing detailed sales reporting and data analytics

 

Resulting in consumer delight due to a reduction in time for billing

 
Now that we know the importance of POS systems, it's time to know the right set of POS systems that are top-notch quality, durable and consistent. The market is filled with dozens of choices. To identify the best from those for your business is a task made easy by us! 
In order to have a holistic spectrum of POS System Solutions, we have formed an apt guide to find the perfect products in the market. 
 
ANDROID TOUCH POS TERMINAL 
The majority of the time, waiting in a long queue to check out shopping items can get very chaotic and inconvenient for the customers, especially when the counter is disorganised. This particular issue can be resolved by a mode that offers speed, accuracy and no human error. 
Android Touch POS terminal is the best solution for it. This touch screen POS system is direct, fast and efficient. It ensures super quick billing operations while being easy to use. Let's take a look at the TP 415CA – offering an android OS with high performance and readability.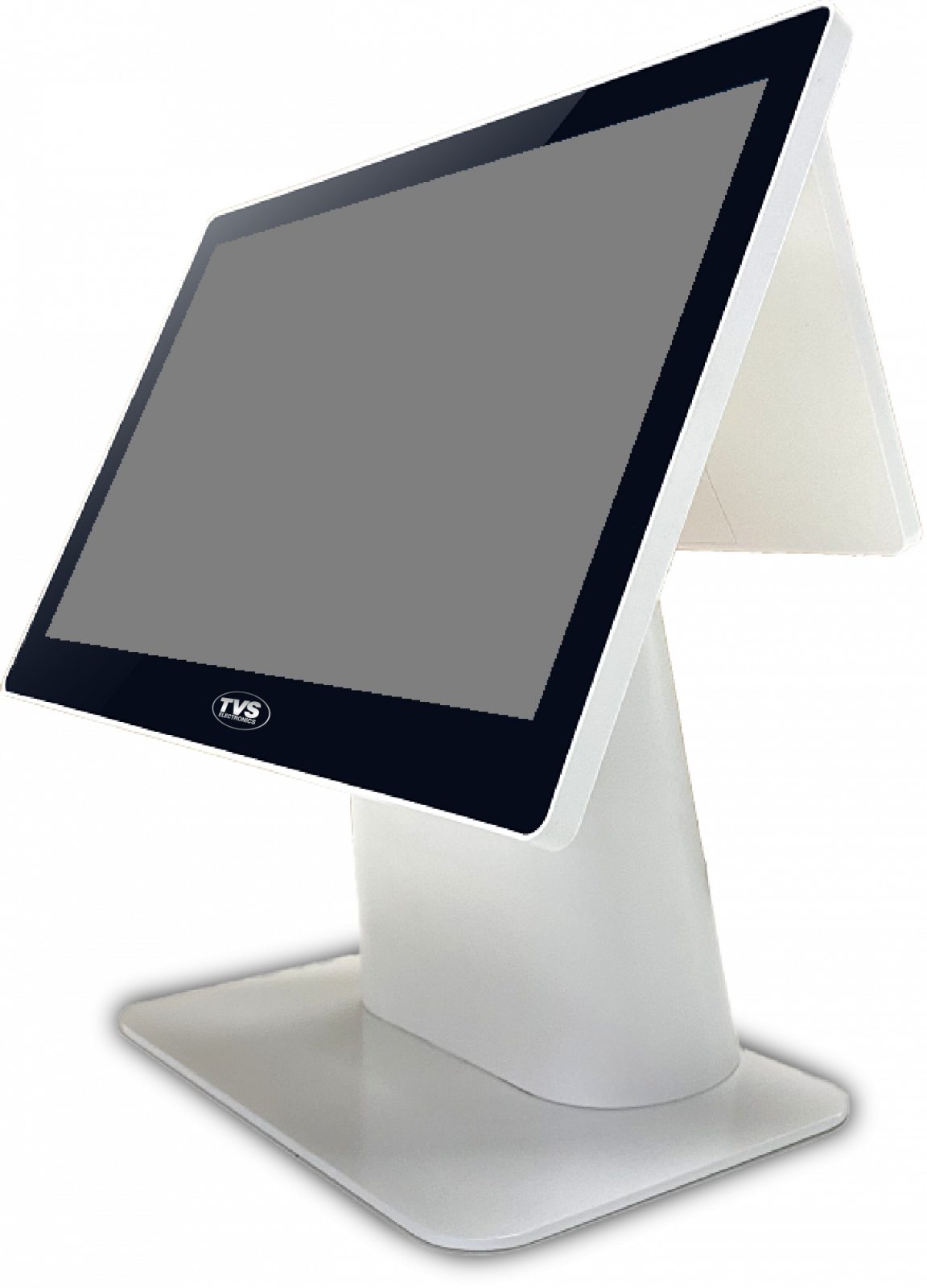 TP 415CA is a touch
 POS system that is most suitable for use where long hours of intensive billing are common.
It has built-in Wi-Fi and Bluetooth with a die-cast aluminium inner body. The aluminium die-cast provides durability compared to the plastic-built body of the machine as it is excellent at heat prevention and resisting corrosion. It extends its advantages with features such as 15″ Capacitive Multi-Touch Display, Low Power Consumption, Android Operating System and a stylish yet compact design – setting it apart from the rest, making it ideal for intensive usage. 
Overall, installing the Android Touch POS terminal is highly recommended for a departmental store, supermarket, restaurant, garment store or any mid to large format store with a takeaway counter. As it provides the business with aesthetic, modern and quick solutions for better billing operations and systematic accounting.   
 
2D OMNI-DIRECTIONAL SCANNER 
The retail transactions have evolved in the past three decades with many forms of applications delivering swift and dynamic support at the counter level. The need to capture and analyse barcode data is absolutely critical as we move forward. Many of us are familiar with the Omni Scanners. They are found in the supermarkets, scanning the barcodes off the items, as they are better at reading poorly printed wrinkled, or even damaged barcodes. 
The 2D Omni-Directional Scanner is a much more advanced version of it. It is convenient, easy-to-use, and provides faster scan rates with less aiming due to their wider reading areas and hands-free operation making them the perfect solution for Point of Sale applications. While the 2D Omni-Directional Scanner is the need of the hour in the world of retail business, many are unaware of its end-to-end capability to meet the rapid requirement of the ever-changing retail landscape. 
To put an end to your quest of finding the best and latest barcode scanner, here is BS – i302G.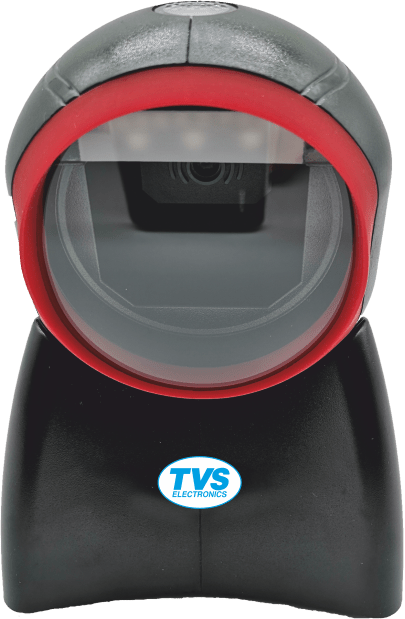 The BS – i302G is a 2D Omni-Directional Scanner product that consists of 1d/2d Barcode supported Desktop scanner, easy to scan the product in auto mode feature, an IP Rating of 50, and 1.2-Meter drop resistance.
This hands-free barcode reader is the key for retail businesses to manage high-transaction volumes swiftly and production lines with an edge of keeping the data up-to-date within no time. It also comes with the advantage of best motion capture along with easy to switch auto-trigger and manual mode
Time and money go hand-in-hand in the universe of business, and with the BS – i302G  2D Omni-Directional Scanner, one can master them both. 
THERMAL RECEIPT PRINTERS 
Getting the receipt after the payment unconsciously stays in the mind of the customer. It's the last thing that they encounter before leaving the store. Having a technology that swiftly prints the receipts ends the experience of the customer on a good note. Embrace the tech advancement of Thermal printers that are extremely efficient and cost-effective. RP 3220 PLUS is the best printer for large-scale printing. Its lightning-fast printing speed is the ultimate way to satisfy the customers by not making them wait for the bill. 
It offers 200 mm/sec with 203 DPI resolution. This printer will accelerate the billing process, offering easy connectivity with the Triple interface: USB, Serial and Ethernet, making it compatible with android and windows applications.
The RP 3220 PLUS is a hi-tech printer that requires minimum maintenance and offers high-quality printing.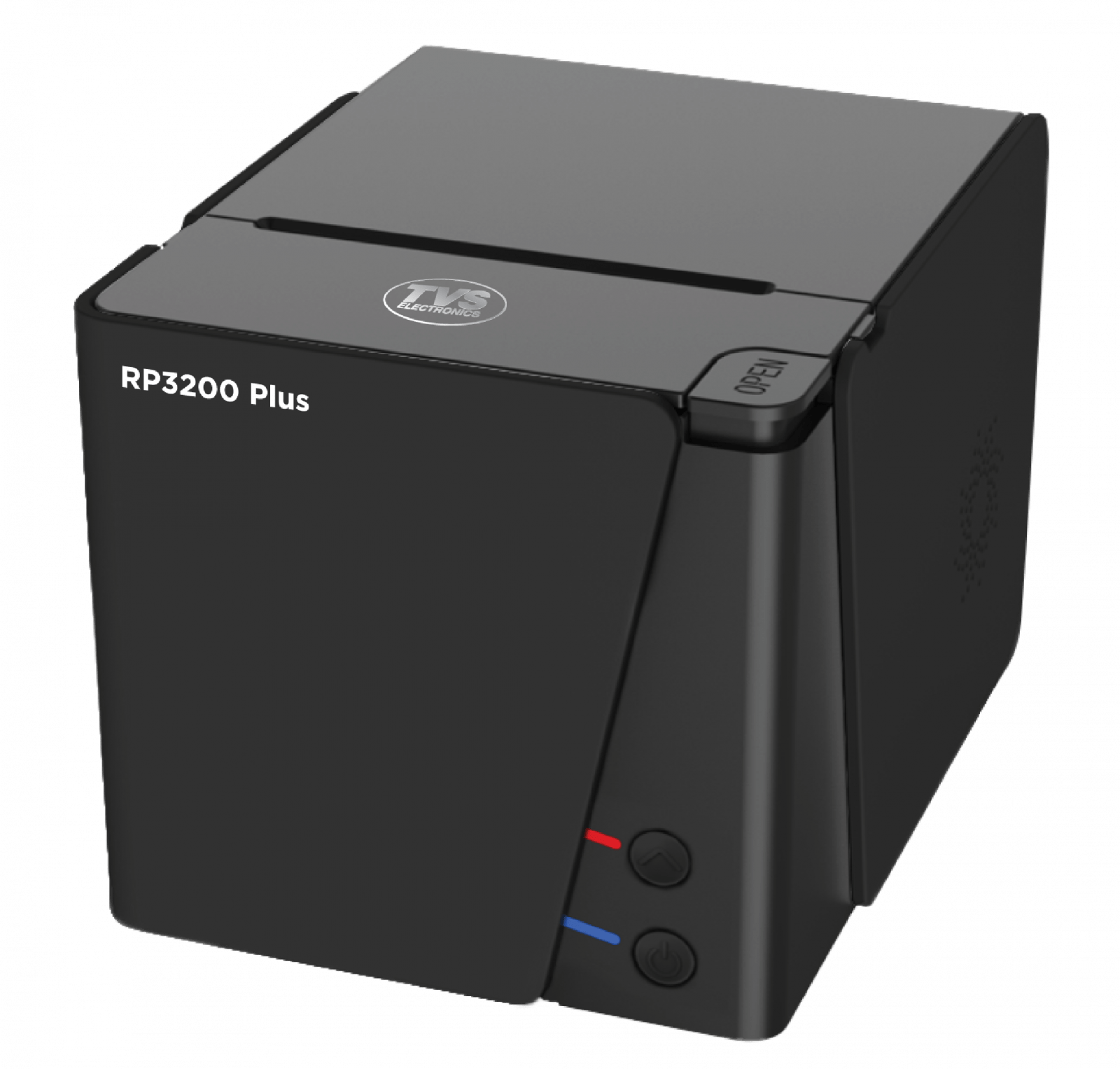 CASH DRAWERS 
There are times when customers can't be held responsible for not carrying change on themselves and wish to check-out items with big notes for their payment. Interestingly, every year businesses lose a big chunk of money over not having the right change.  
Here is a system that will save time and money at your convenience – CHAMP CD – 58410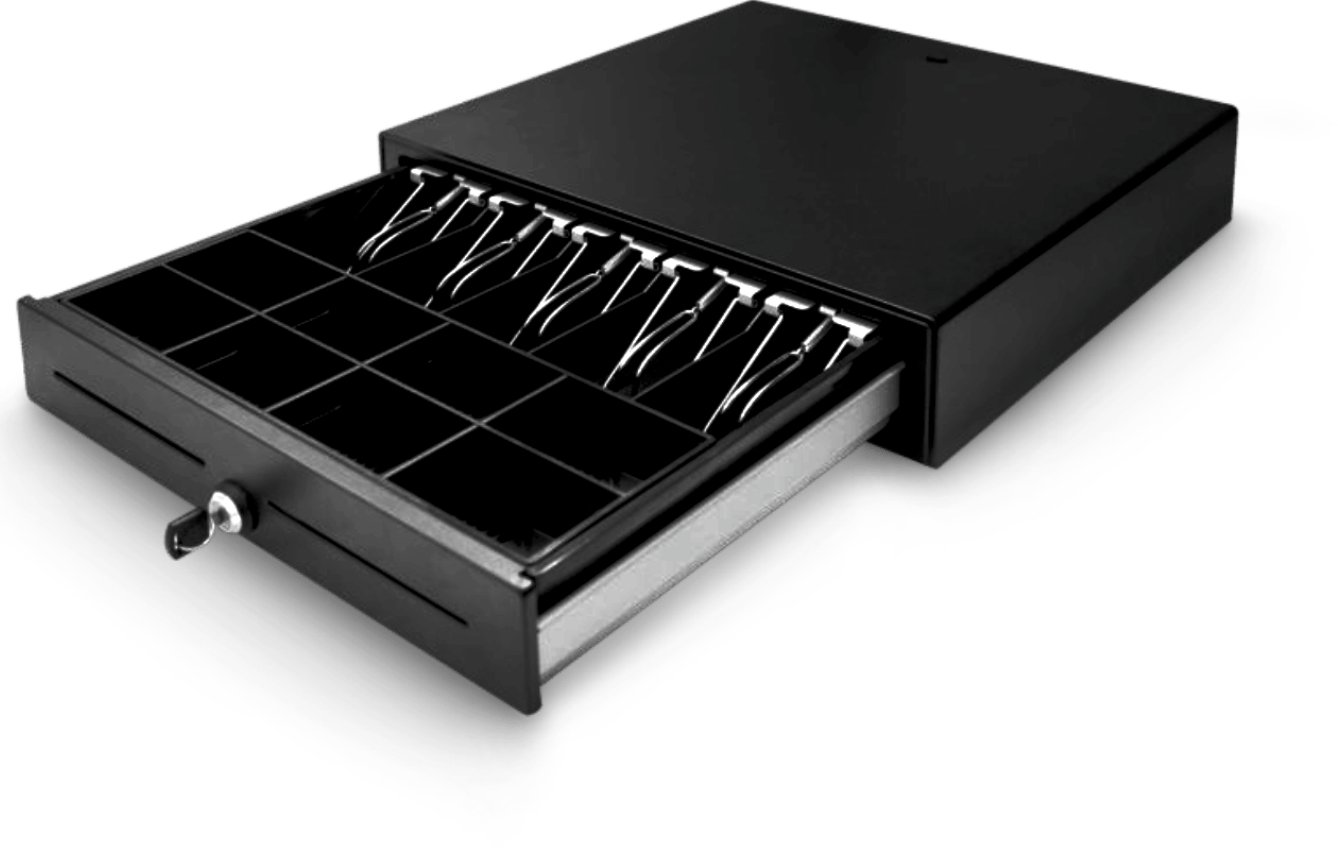 This cash drawer comes with the best-in-class 5 note and 8 coins tray for efficiency and it is secured with wear-resistant plastic rollers on steel guides that provide smooth and wobble-free movements. It has three position locks with open drawer sensors. The most reliable and efficient system that will protect your business. 
 
CASH COUNTERS 
Money counting is a laborious task especially on busy days at the store. One surely can count, but there are huge chances of human error. And, with money, businesses would definitely not like paying for those errors. Installing a cash counter will help save time and keep a perfect count of your operations.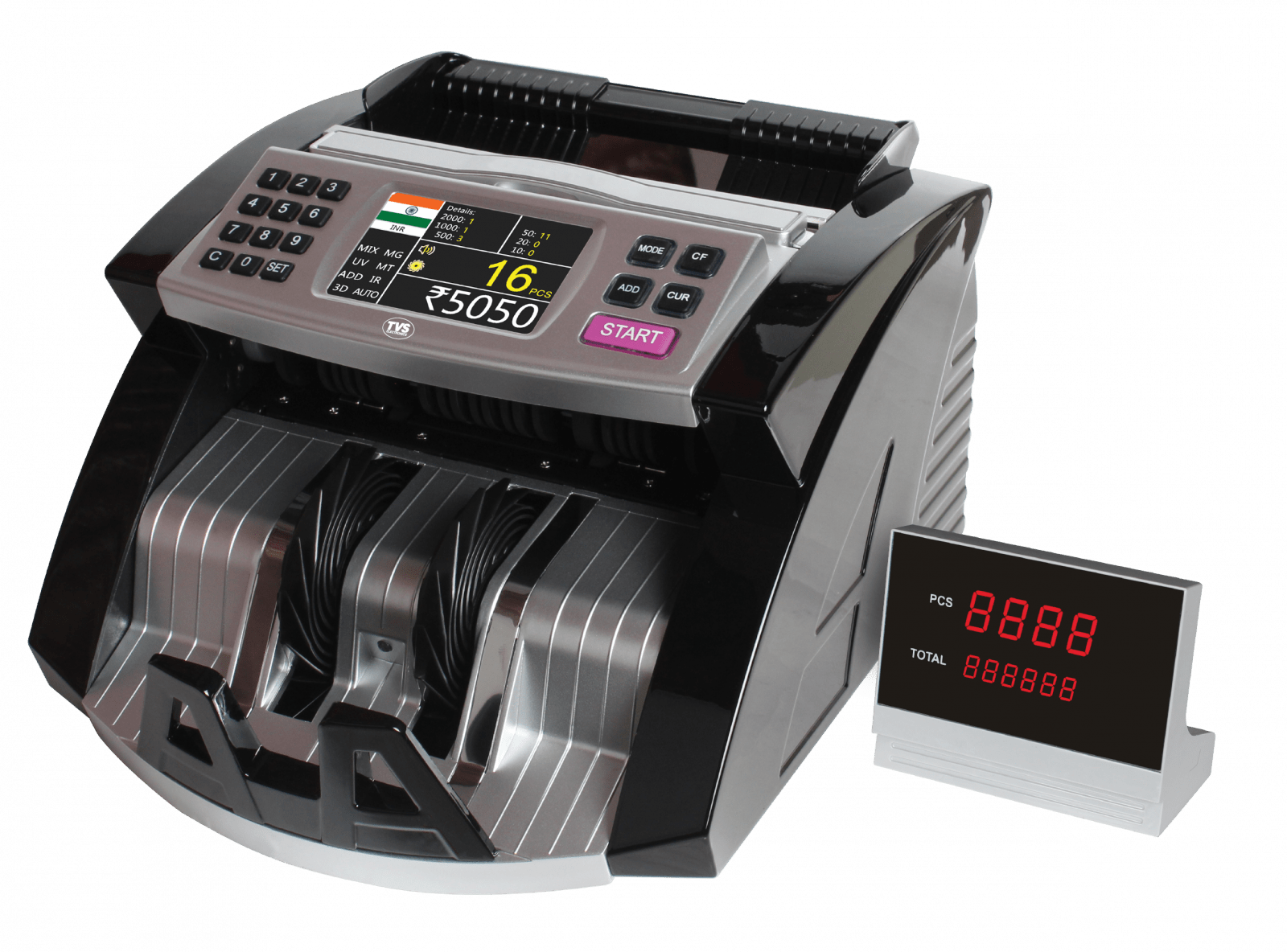 CC – 453 Star
is a mixed-note counting machine that provides value count and denomination sorting. It provides high precision advanced counterfeit detection – UV, MG, IR, 3D colour with size detection.
With the CC – 453 Star, expect an increase in efficiency, productivity and accuracy. This system structures the cash with an external display that ranges from 1 to 9999. Also, it boasts a 99.9% counting without any error at a super-speed of 1200 notes/minute.
Only with the right set of tools, a business can propel forward efficiently and effectively. We hope with this guide to finding the right POS system for your business, you can understand the POS System Solutions better.
Get your further queries resolved by our team of experts by writing to us here.
You can also visit www.tvs-e.in/Products/ to know more about our product and services..